Shine Dance Studio
1400 NW Vivion Rd, Kansas City, MO
5.0
Sarah C
. says:
"Love this new dance studio in the Northland! The location is easy to get to, and a great fit for anyone. The surrounding area is safe for students and families to come and go from classes, and allows for ample parking. Multiple classes, for all ages, are offered that provide formal instruction along with a focus on students' individual love for dance. My daughter takes two classes here and cannot say enough good things. She always has a smile on her face and is excited to come each week. Her instructor is very personable and allows for questions and free expression while learning proper technique and routines in a very welcoming environment. We are very happy to be a part of the new Shine Dance Studio family!"
Join 2 Classes Save 10% Join 3 Classes Save 15%
- Let your light Shine -
Discover the classes offered!
Powered by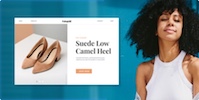 Create your own unique website with customizable templates.