Fall Classes begin August 20th!!!



Our curriculum includes Ballet, Jazz, Tap, Hip Hop, Acrobatics, Contemporary and Lyrical. Instructors are committed to helping students set and achieve goals in our encouraging and positive environment.
**Online Registration is NOW OPEN**

Open House 1400 NW Vivion Rd Kansas City, MO 64118 Saturday, August 18th 2:00-4:00pm

Classes begin Monday, August 20th
***********************************************************************************************************
HIP HOP: Street Dance at a fast pace that's challenging, creative and rhythmic for ages 5 and up
TAP: Rhythmic footwork with shoes with metal taps teaching timing.
LYRICAL: Considered "fast ballet", a song is used to help tell the story with strong emotion.
CONTEMPORARY: Fused with jazz, ballet, and acrobatics, this form of dance can be seen on TV shows such as So You Think You Can Dance. Students must be enrolled in Ballet to take this class.
ACROBATICS: Students gain upper body strength, flexibility, and agility through cartwheels, roll, and handsprings.
JAZZ: Clean, concise and comprehensive curriculum founded in the rich historical tradition of the art form while embracing the contemporary cutting-edge of sports medicine and dance training techniques.
BALLET: The foundation of dance itself, SDS is certified in Progressive Ballet Technique. It is essential for every dancer to learn terminology and sets of exercises that are incorporated in to barre and center work. Body placement, posture, balance, flexibility, and coordination are essential to the skilled development of all dance forms.
Powered by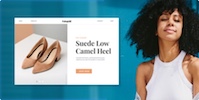 Create your own unique website with customizable templates.